Our wooden cutlery is made from sustainable birch wood. Each item is made from 100% organic materials and are biodegradable, so you won't have to worry about where this disposable flatware ends up. Wooden flatware is not only an eco-friendly alternative to other disposables, but it also has a stunning look. We have two different styles of wooden cutlery :
Baroque
regular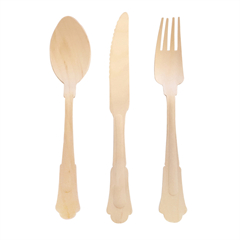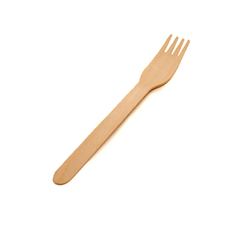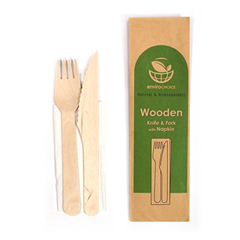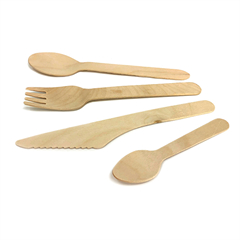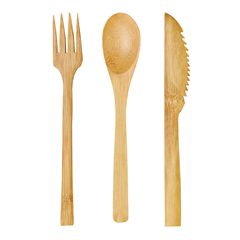 Baroque introduce.
Our baroque wooden cutlery is a stylish alternative to ordinary designs. This adds a decorative flair to any table so they stand out. With the premium material and extraordinary design, your guests and customers will forget that these are disposable tableware. The luxurious feel and look will impress customers continuously. Each Baroque cutlery has the modern RW logo. This makes the statement that not only do you appreciate fashion, but you also strive to be eco-friendly.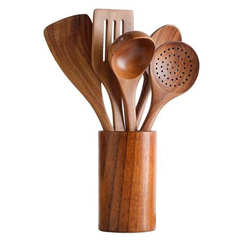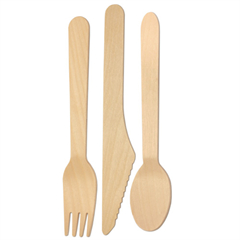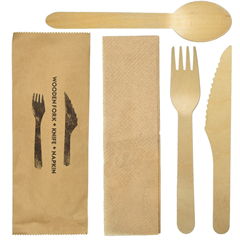 Regular introduce.
Our regular tableware is the classic style. These are thicker and sturdier, so they are more durable than our Baroque wooden cutlery. Regular wooden cutlery is easier to grip, so customers of all ages will be able to use them. Although these don't have a specific design on the handle, they still have a modern feel because of the material. Your customers will love the smooth feel and eco-friendly design of our regular wooden cutlery.